Despite scouring the internet and cold calling a few animation companies, you're finding it nearly impossible to get a rough idea of animated video production costs, right?
It's frustrating – we know – but there's a good reason that animation companies don't tend to publish animated video production costs on their website.  Simply put, there isn't a 'one size fits all' approach to determining an animated video cost.
When it comes to providing a quote for your animated video, every company, every project and every cost will be different. Even if you use the same company to produce all of your videos, you can still expect each one to be produced at a different cost to the previous one, unless they're carbon copies of each other (in which case we'd question why you would want carbon copies of the same video in the first place!) 
Believe it or not, this lack of generic pricing is actually a good thing! If a company publishes an animated video production cost on their website, you can be sure to expect a uniformed, uninspired and unengaging end product that is going to unlikely to have the impact you desire. In the world of animated video costs – you get what you pay for.
Below, we will break down exactly what you are paying for when commissioning an animation video, as well as the factors you need to consider when bringing your project to life!
1. The end goal
The first question your animation agency will ask is where the video is going to live and how the video is going to be used. With so many marketing channels to choose from, it's important that your video is designed and formatted for the specific platforms it's going to be used on. For example, a social media animated video will be designed and formatted very differently to an 'explainer video' that is to be housed on your company website and shown at exhibition venues.
The end goal of your animation video is perhaps the single most important element in determining its final cost. The reason for this is because the purpose of the video will impact every single factor we list below! From determining the length of the video to the level of detail and if characters are required will all be influenced by why you need the video and what are you trying to achieve.
How we help you achieve that end goal
As an animation company, we aren't here to pitch you the most expensive video you can afford! We aim to work with our clients during the initial stages to guide and advise them on what might be best suited to their goals and suggest ways we can maximise the videos overall impact.
2. Animation Style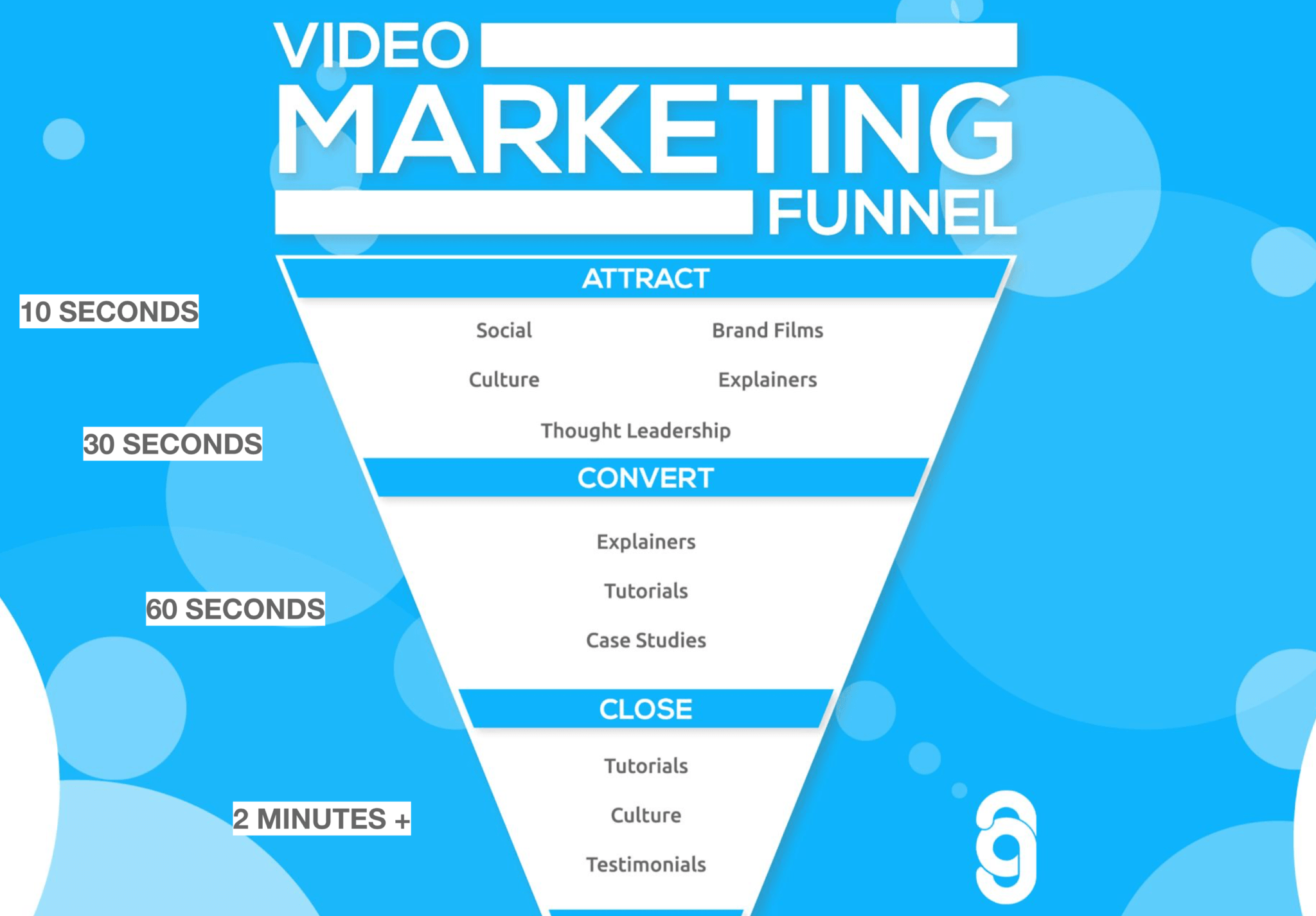 The next area your animation company will discuss with you is your preferred animation style.
Very basically, 2D animation will incur a lower animated video production cost than 3D animation because it's a less complex style of animation. But that's OK! For a large majority of projects, 2D animation is a more than ample tool to illustrate your key points, whilst also 'wowing' your audience with vivid movements and captivating illustrations which underpin and emphasise your company branding.
3D animation requires much more complex production skill and higher attention to detail on elements such as facial expressions as well as character movements to ensure each part relates and moves consistently in relation to another. Also, the character assets tend to be more detailed than a typical 2D animation. 3D uses more complex textures and visually can help create and depict more lifelike scenes, without the constraint of live action videos.  If you have a high value target audience or need to form a real connection with a large consumer base on a national scale, you may want to consider a feature rich 3D video to blow your audience's socks off! The cost will be more, but the end product is a truly immersive experience.
Recently, we created an innovative 3D animation video for LexisNexis Risk Solutions to highlight their new suite of products & to help revolutionise the insurance industry.
We also created a conceptual 3D visualisation for Scottish based Fintech company AutoRek to strengthen their brand identity and online presence. For this project, one of the biggest objectives for AutoRek was highlighting their services, and pinpointing the all important core values of the company.
We needed to strike a balance between conceptual and literal visuals. So, we came up with creative solutions to make sure we hit the nail on the head with the animation. It was a thorough, bespoke and a highly detailed project, so we presented a cost estimate tailored precisely to AutoRek's goals and budget.
3. Length of Video
The length of an average animated video is between 60-90 seconds. The longer the video, the more expensive it will be. But that doesn't mean that a longer video is necessarily better for your campaign! In fact, a vast majority of our videos tend to be most effective between 1-2 minutes. 
Unless it's for educational purposes, or has a specific reason for being so, a longer video can potentially lose its impact. It can also become too expensive for you to achieve your desired return on your investment. Your chosen animated video agency will be able to give you a sense of the ideal length for your video based on your audience, your message and the type of channels your video will appear on.
4. Level of Detail
Traditionally, simplistic animation is cheapest. For example, we might use more simplistic backgrounds and animation methods where icons and symbols move alongside text without the need for more complex depth. A good example of this is the infographic animation we created for Laundrapp. We designed this infographic animation for the laundry giant to be used on their social media channels, and the end result was an effective and impactful message to bring laundry into the digital age!
Some clients depend on the wow factor to dazzle their audience and cut-through their competitors' noise. This is where more complex, dynamic animation styles come into play…
In the example below, we produced a story-driven animated video for the wonderful charity Network For Animals. In this animation it shows how more complicated illustrations and animation techniques can have a huge impact on the finished product. Compared to the example above for Laundrapp you can clearly see the extra layers of detail that relate to setting a scene, developing interactions between characters and adding depth to the setting in which the scene is taking place. All this extra detail adds to the production time, and of course, the final cost.
5. Introduction of Characters
Introducing a character, or multiple characters, can increase the cost of your animation. Characters need thought and input around style, action and emotion. In more complex cases, you'll need to consider their relationships with other characters in the film too. This can involve facial expressions, interactions or voiceovers, and tends to be a much more considered process that adds expense.
But adding a definitive character to your animated video can do wonders for your brand. It can create an association and warmth that people will immediately think of when they see the character. This is a fantastic way of increasing brand awareness and making your company more memorable in the minds of consumers. So, while there is a higher cost of including characters into your animation, it can deliver you a better return on your investment in the long-term.
6. The Target Audience
Another factor that will influence your animation video production cost is the audience you are targeting.
If you're creating an animated training video, it will likely cost less than something client-facing. This is because there's usually no need for complex animation styles or high detail designs for an internal film. 
Internal videos for educational purposes, whilst seeking to be informative, won't have the depth or level of composition that a video for a TV commercial might need. The script will be simpler too, as it's more focused on function and education, than creating an emotional connection. 
With an external audience, your animation needs to create an authentic and memorable impression. Most importantly, the goal of an external animation is to generate a call to action (CTA), so every detail needs to be considered from a strategic marketing perspective. This is why you'll pay more for an external video.
You'll also pay more (usually) for a B2C video, especially if it's going to be used on a mass media channel like TV. B2B videos can also be costly if you're trying to impress a large and influential prospect base, but there are ways to keep the costs down if you're just planning to use your video on your corporate website or social media channels.
7. Voiceover and Sound
It's very rare to come across an effective animated video that has no sound. Whether you opt for a conversational voiceover, or dramatic, emotive music, sound is a key ingredient for your video.
The cost of standard voiceover is usually in the region of a few hundred pounds. This cost can increase to the thousands though, if you need to hire a studio or you're keen to nab a celebrity or well known voiceover artist.
At The Animation Guys, we usually encourage our clients to include a voiceover. This helps with accessibility but it also makes your video more relatable and memorable. The cost of voiceover is minor in relation to the overall video cost, but it will have a huge impact on its efficacy.
We try to use library tracks for music where possible to try to be cost efficient for our clients. It is possible to create custom tracks, which is something we've done for a number of clients. This pushes the cost up, but we are always transparent about this, and tailor the project to the client's budget.
8. Measurability
Another animated video production cost you may not consider initially is the expertise required in making sure you can measure the success of your video.
How many people have seen it? How long do they watch it for? Do they go on to contact you or make a purchase as a result of seeing your video? A good animated video production company will spend extra time discussing your success metrics for the video, and implement any necessary tracking (or help you do this) so you can get analytics into how your video is performing for you. This will help you calculate your ROI, which is so critical for any marketing activity!
9. Time
 Time is a contributor towards your animated video's cost in a few different ways. First of all, if you're working to a very strict deadline, this might be reflected in your cost. A typical animated video will take a number of weeks to produce to ensure an effective process is followed and an appropriate amount of time is allowed for amends and for tweaking the style to get your video just right. If you need yours done sooner than that, you may need to pay a premium to ensure the right amount of resources are allocated to your project.
The experience of your chosen provider will greatly impact your animated video production cost.
When you get a quote for your animated video, make sure to check whether the cost includes any revisions. It can be tempting to go with a cheap video company who will knock together a simple video in a week. But, even 'cheap' videos still cost your company money, and you may end up having to pay more to make changes to the first draft. This can be a hidden cost that many cheaper video companies won't tell you about upfront.
At TAG, our process is developed to make sure the first draft you see is aligned to your expectations. You may need to tinker with a few minor details but you certainly shouldn't need to shell out for multiple amends! In this way, we try to keep costs low for our clients and deliver on their expectations.
The Final Product
As video marketing is set to be one of the biggest marketing trends of the future, it's worthwhile investing in a video company that will provide great service, a standout product and real results for your investment with them.
If you'd like us to provide you with a bespoke animated video production cost, get in touch by calling 0207 2886 319 or submit an enquiry on our website!
[contact-form-7 404 "Not Found"]