Despite scouring the internet and cold calling a few animation companies, you're finding it nearly impossible to get a rough idea of animated video production costs, right? 
It's frustrating – we know – but there's a good reason that animation companies don't tend to publish animated video production costs on their website.
The reason for this is that there simply isn't one! 
When it comes to providing a quote for your animated video, every company, every project and every cost will differ. Even if you use the same company to produce all of your videos, you can still expect each one to be produced at a different cost to the previous one, unless they're carbon copies of each other (in which case we'd question why you would want carbon copies of the same type of video in the first place!) 
Believe it or not, this lack of generic pricing is actually a good thing for you as the customer. Because if a company publishes an animated video production cost on their website, you can be sure to expect a one size fits all, uninspired and unengaging end product that is going to have little impact. In the world of animated video production cost – you get what you pay for.
And what is it that you're paying for, exactly? 
Let's take a look into what will be included within your animated video production cost and identify a few ways to try and keep costs down, without compromising on quality.
The end goal
The first question your animated video production company will ask is where and how the video is going to be used. With so many marketing channels to choose from, it's important that your video is designed and formatted for the specific platforms it's going to be used on. For example, a social media animated video will be designed and formatted very differently to an explainer video that's going to be housed on your company website.
Sometimes companies try to keep costs down by designing one video to be used on one channel alone. But if you spend a bit more to ensure your animated video can be used across multiple platforms such as social media, websites, emails or even a physical showcase , you'll see a better return on your investment long-term.
2. Animation style
The next area your chosen provider will discuss with you is your preferred animation style.
2D animation will incur a lower animated video production cost than 3D because it's a more traditional and simplistic animation style. But if your audience have large budgets or expect to be wowed by your products and services, you may wish to spend a bit more on a feature rich 3D animated sales video that will knock their socks off! There are many types of videos you can choose from, including explainer videos, conceptual videos and more. The type and style of your animated video will influence how much you pay for its production.
3. Measurability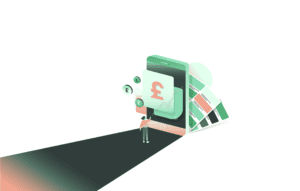 Another animated video production cost you may not think about upfront is the expertise required in making sure you can measure the performance of your video. 
How many people have seen it? How long do they watch it for? Do they go on to contact you or make a purchase as a result of seeing your video? A good animated video company will spend extra time discussing your success metrics for the video and implement any necessary tracking (or help you do this) so you can get analytics into how your video is performing for you. This will help you calculate your ROI, which is so critical for any marketing activity!
4. The final product
The experience of your chosen provider will greatly impact your animated video production cost. 
It can be tempting to go with a cheap video company who will knock together a simple video in a week. But, even 'cheap' videos still cost your company money, and you may end up having to pay more to make amends to the first draft. This can be a hidden cost that many cheaper video companies won't tell you about upfront.
As video marketing is set to be one of the biggest trends of 2020, it's worthwhile investing in a video company who will provide great service, a standout product and real results for your investment with them. 
If you'd like us to provide you with a bespoke animated video production cost, get in touch by calling 0207 2886 319 or submit an enquiry on our website!