Animated Explainer Videos are the most common form of animated video – and for good reason. They offer a flexible design style and simple, conversational tone that suits any industry, subject or audience. 
But, what is an animated explainer video? And why are they so popular? 
Let's explore!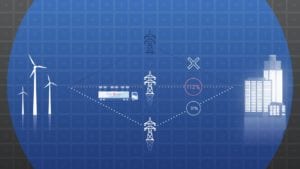 What is an animated explainer video?
As the name suggests, an animated explainer video uses animation to explain a concept or idea to an individual or group of people. It can be created to educate the audience and help them understand something that would otherwise be tricky to describe. It can be designed to raise awareness about particular issues or topics. Or, most commonly, it can be used by businesses to market a product or service to their clients or prospects.
There is no one set format for this type of video and anything is possible when it comes to choosing a design, style, technique and overall effect for the video. 
70% of YouTube viewers watch videos for "help with a problem" they're having in their hobby, studies, or job. With Video Marketing is set to be one of the biggest trends of 2020, it's no surprise that so many companies are using explainer videos to help market their products and services as solutions to common problems.
How is an animated explainer video made?
Usually, a business will approach an animation company to create an animated video on their behalf. 
The animation company will discuss their objectives and want to understand a bit more about the audience they're trying to reach. They'll share ideas around different animation styles to consider and begin to build a storyline for the video. Then, the animation agency will create a storyboard for the final video. A storyboard is a set of static images that will eventually be brought to life in the animation video. 
The storyboarding process is important because it ensures that the plot is clearly understood by the animation creator and that all necessary elements, characters and copy will be included in the final video. Once the storyboard is signed off, the animation process begins.
Example Of An Explainer Video
Below is an example of an explainer video we produced for Akixi. They were launching a new website and wanted an attractive video on their homepage to explain their services in a clear and concise way that would also show the importance of their services.
How can I use an explainer video to market my services?
Animated explainer videos are so effective because they're genuinely useful for the viewer. In contrast to many traditional marketing videos, which focus on the seller rather than the customer, animated explainer videos are entirely focused on their audience. 
It can also be used across all industries, from Insurance and Healthcare to Construction and Property Management. Videos can be of any length but most tend to be around 60-90 seconds long. Too long, and there is a chance your viewer will get bored. Too short and they may not get the point…
To create a successful animated explainer video for marketing purposes, you need to begin by outlining the 'problem' you want to solve for your customers. Then, identify how your product or service can solve that problem for them. Explain how it works in a simple, step-by-step description. And there, you've got yourself an animated explainer video!
We've worked with loads of companies across the globe to create powerful animated explainer videos that are engaging and effective for a wide range of customers, clients and staff members. If you'd like to find out more about how the power of video marketing can help your business, get in touch and let's have a chat.